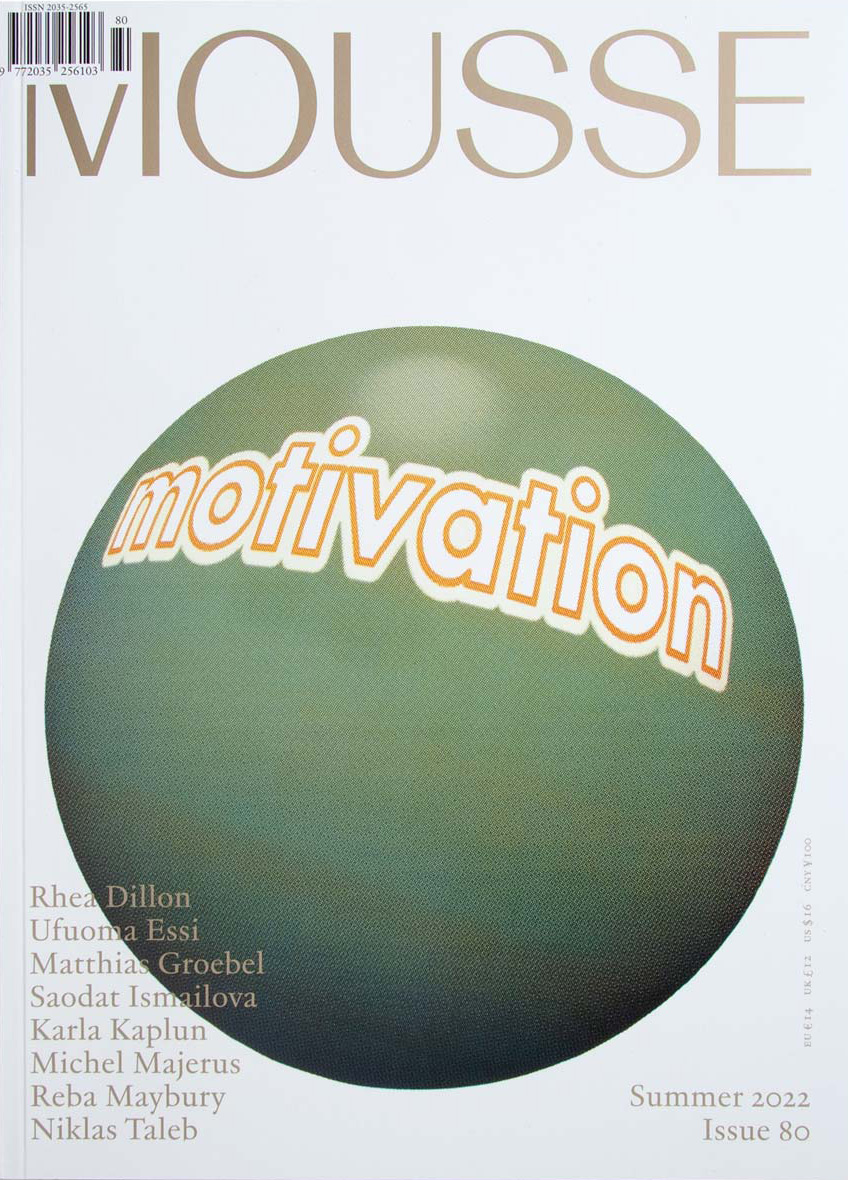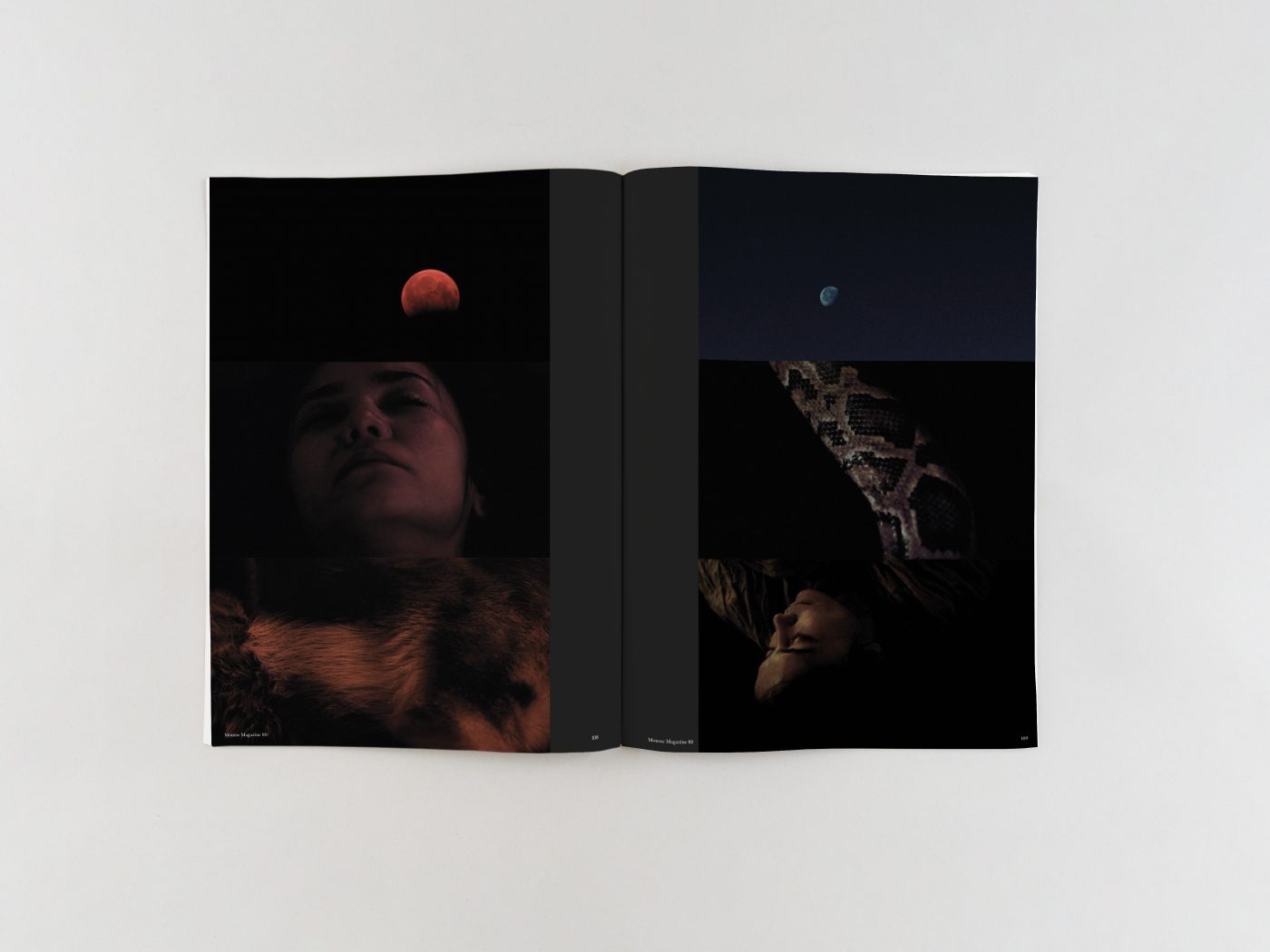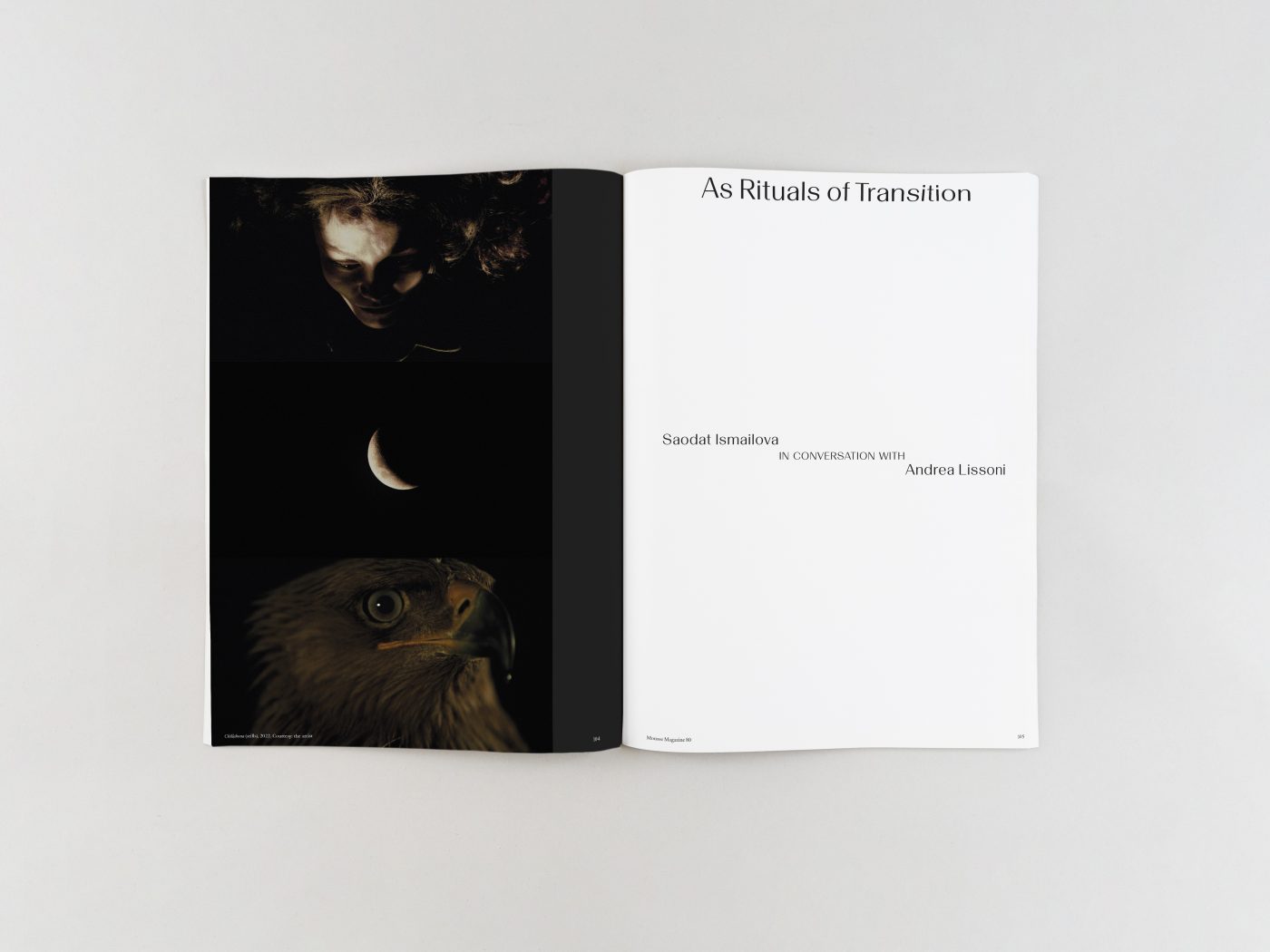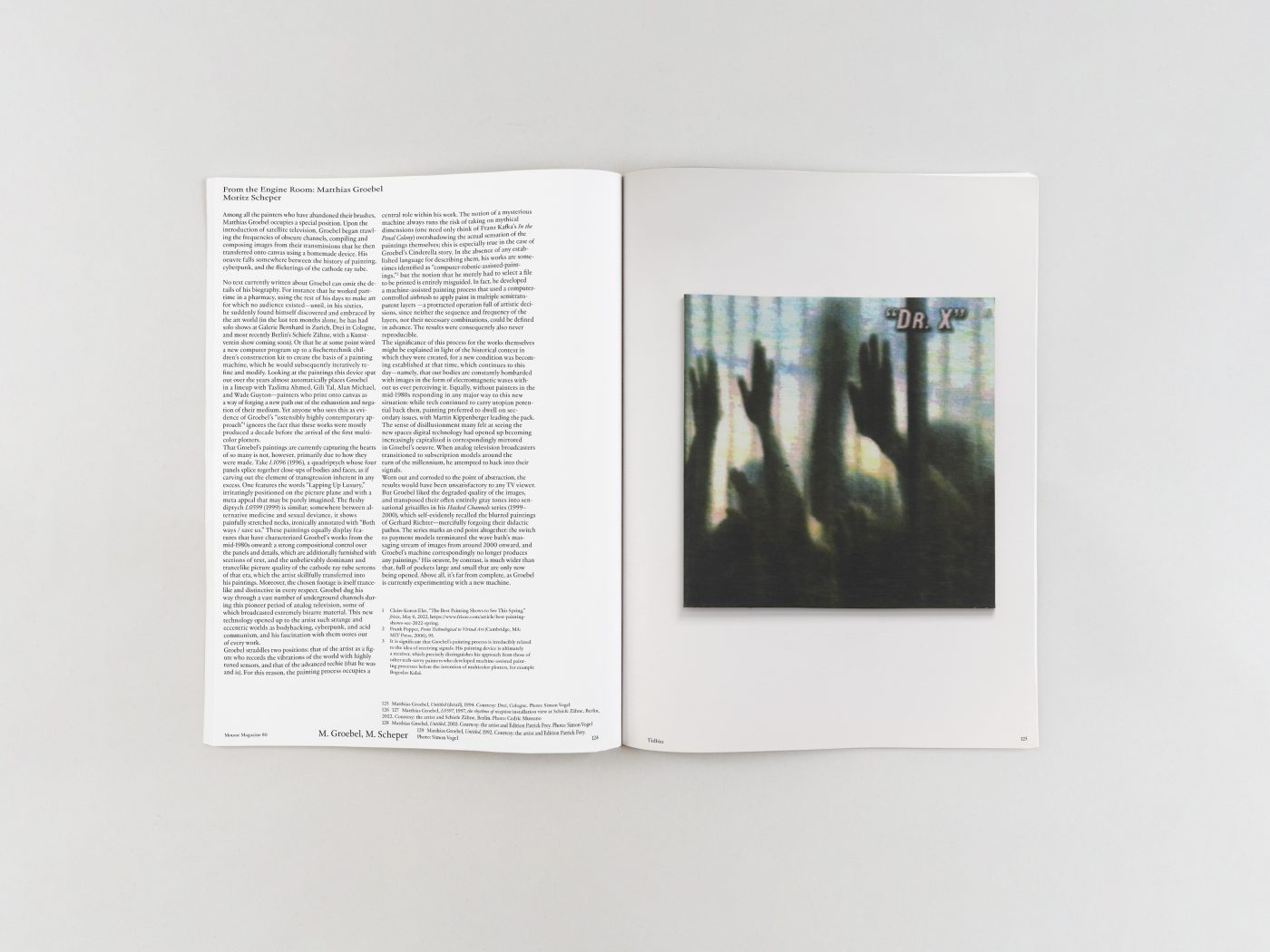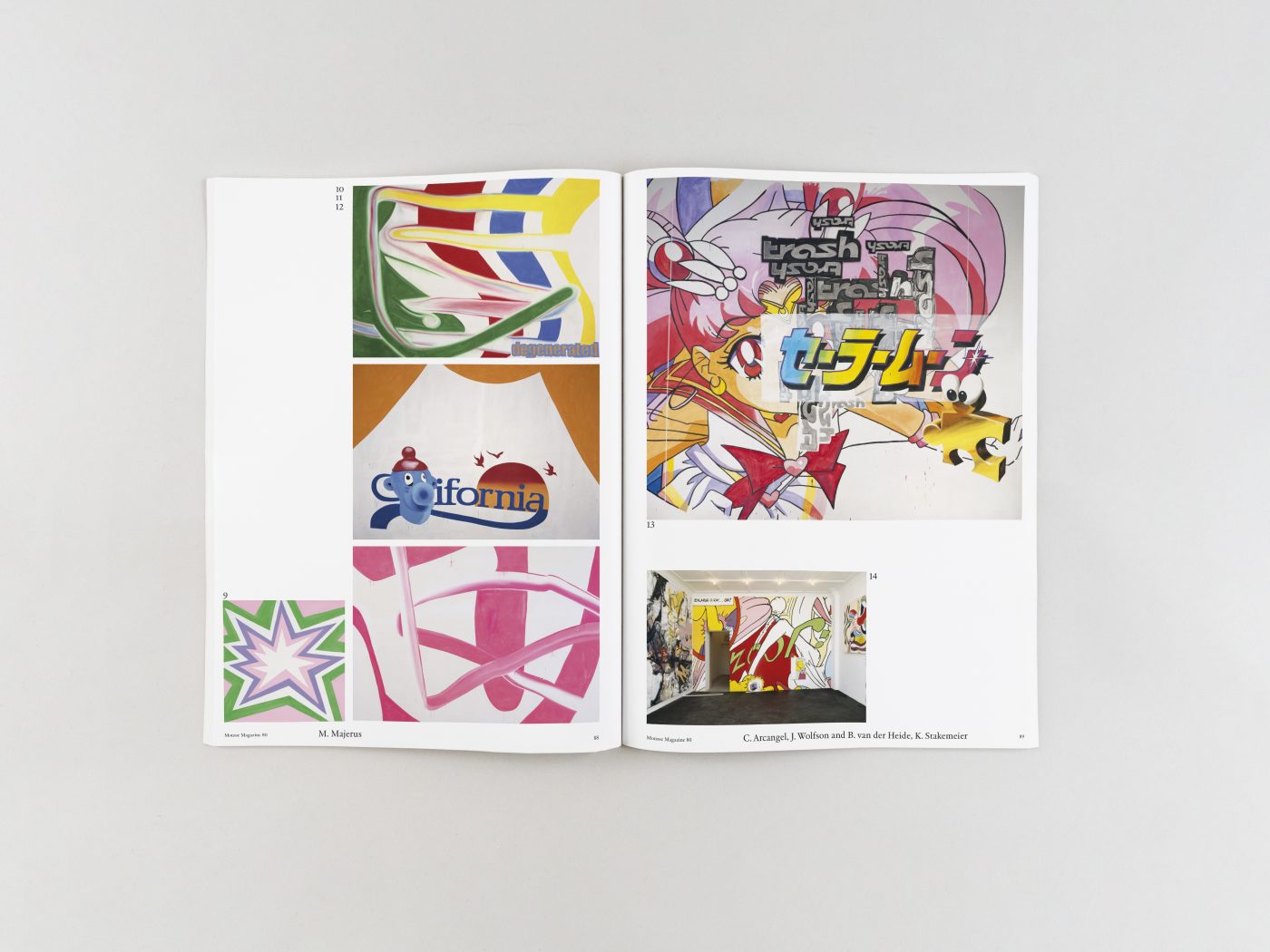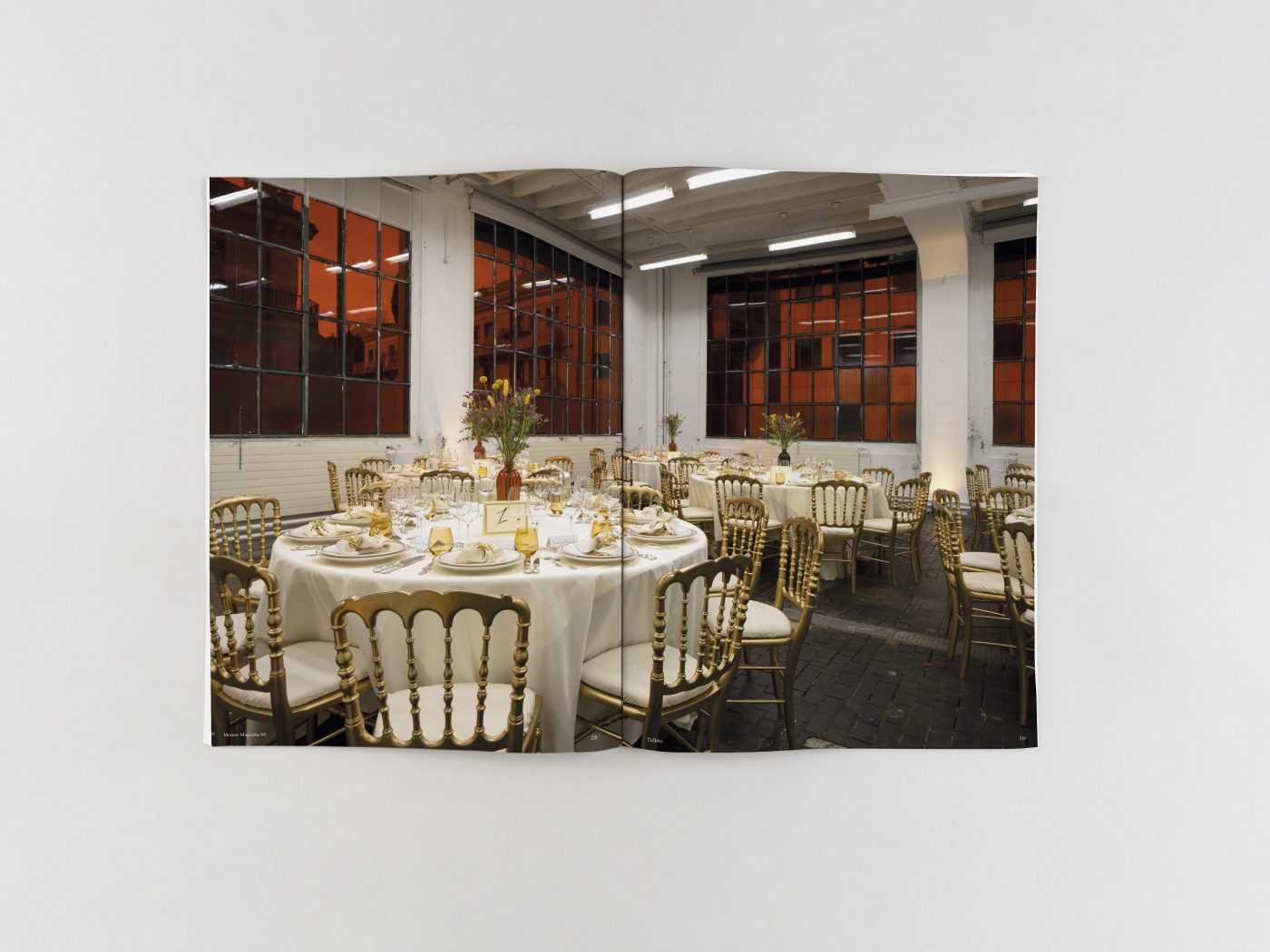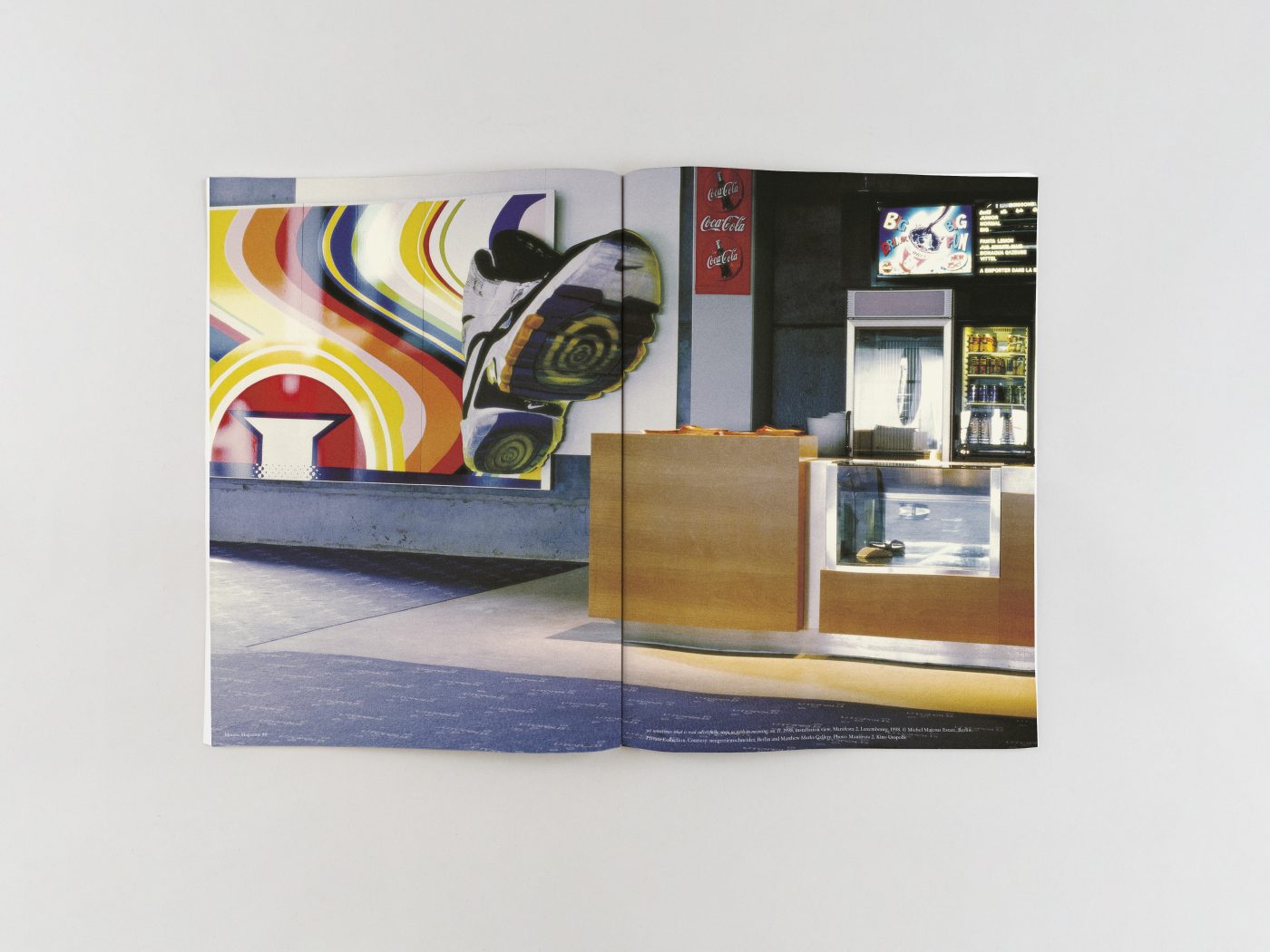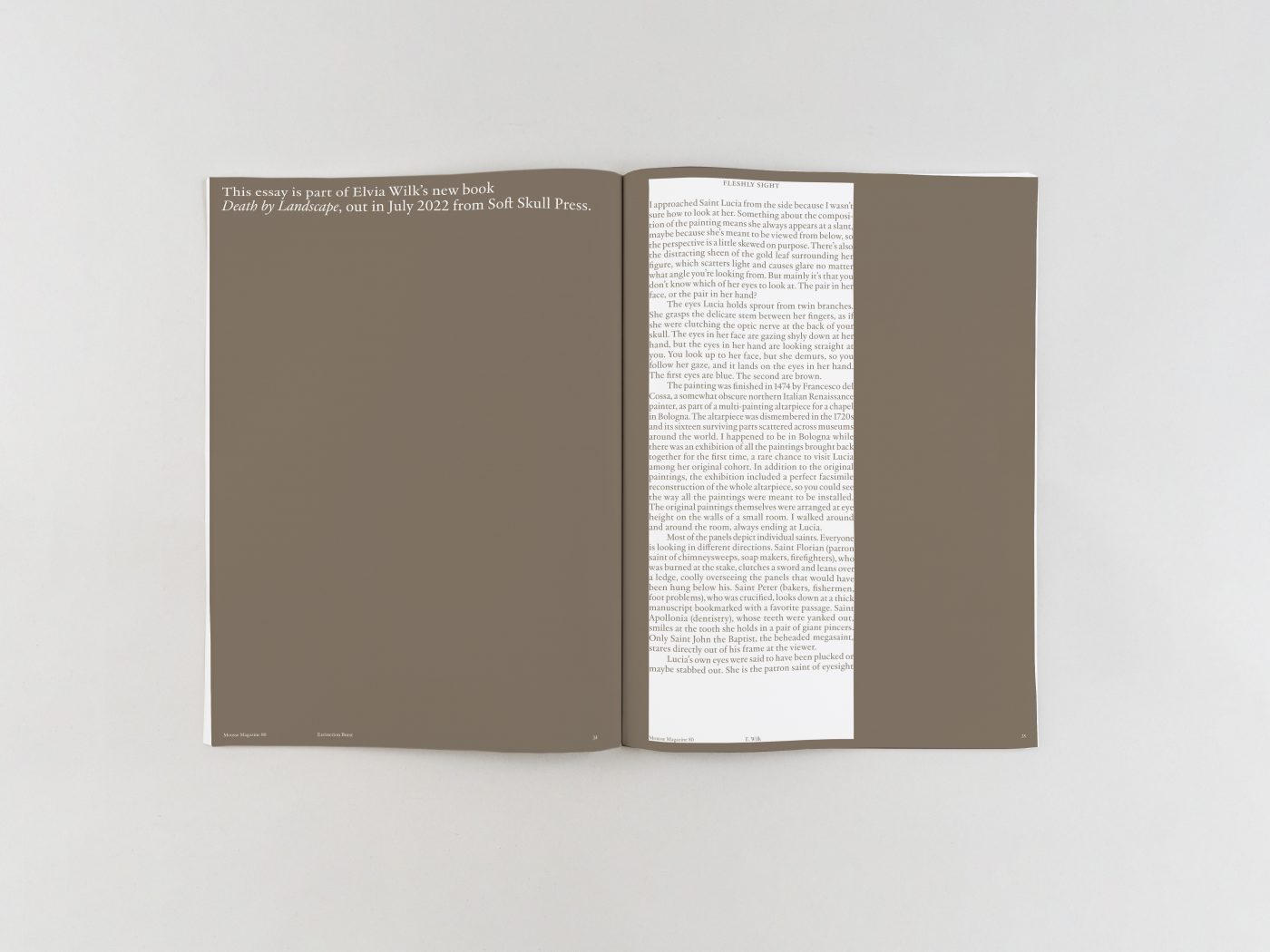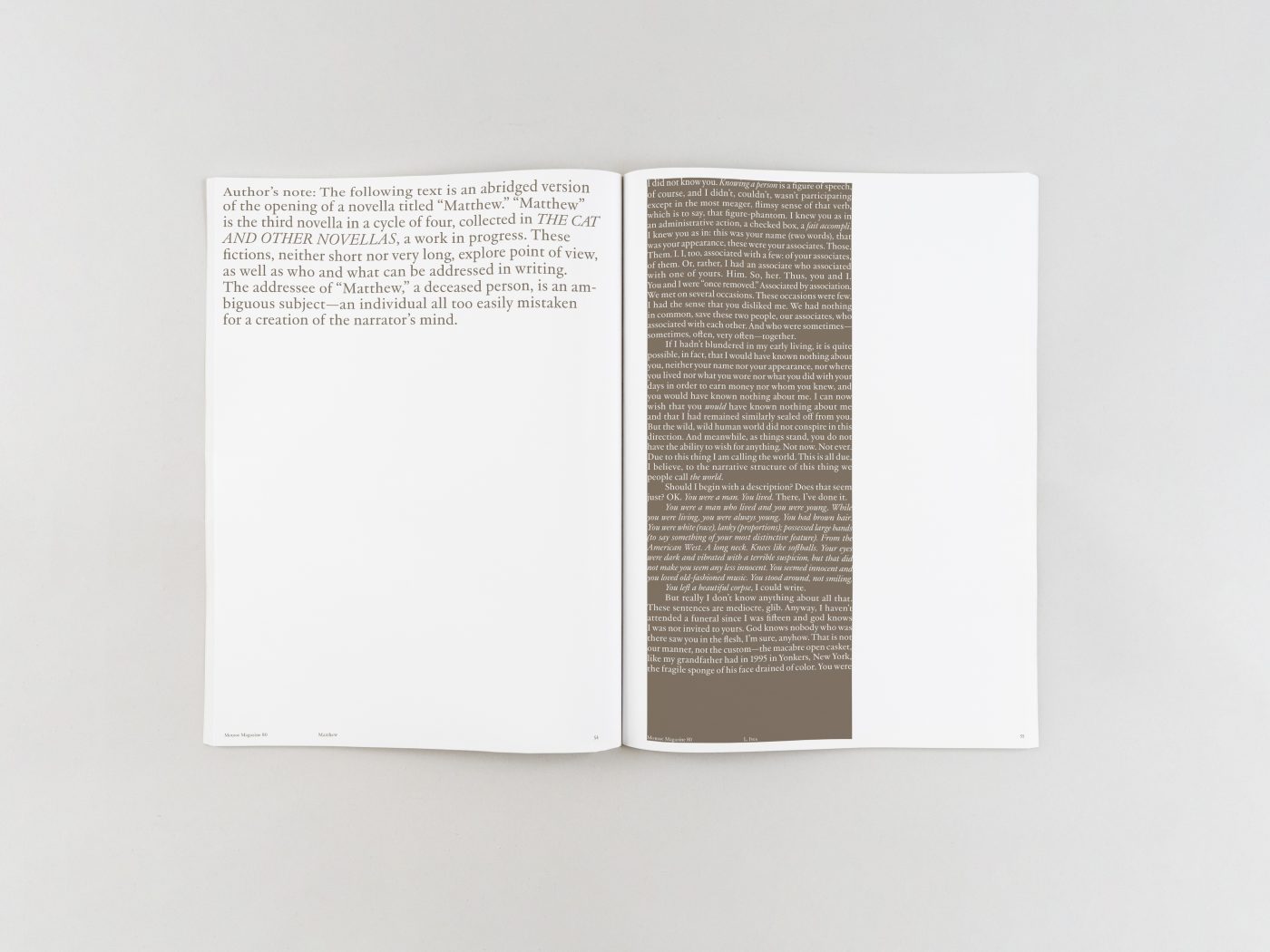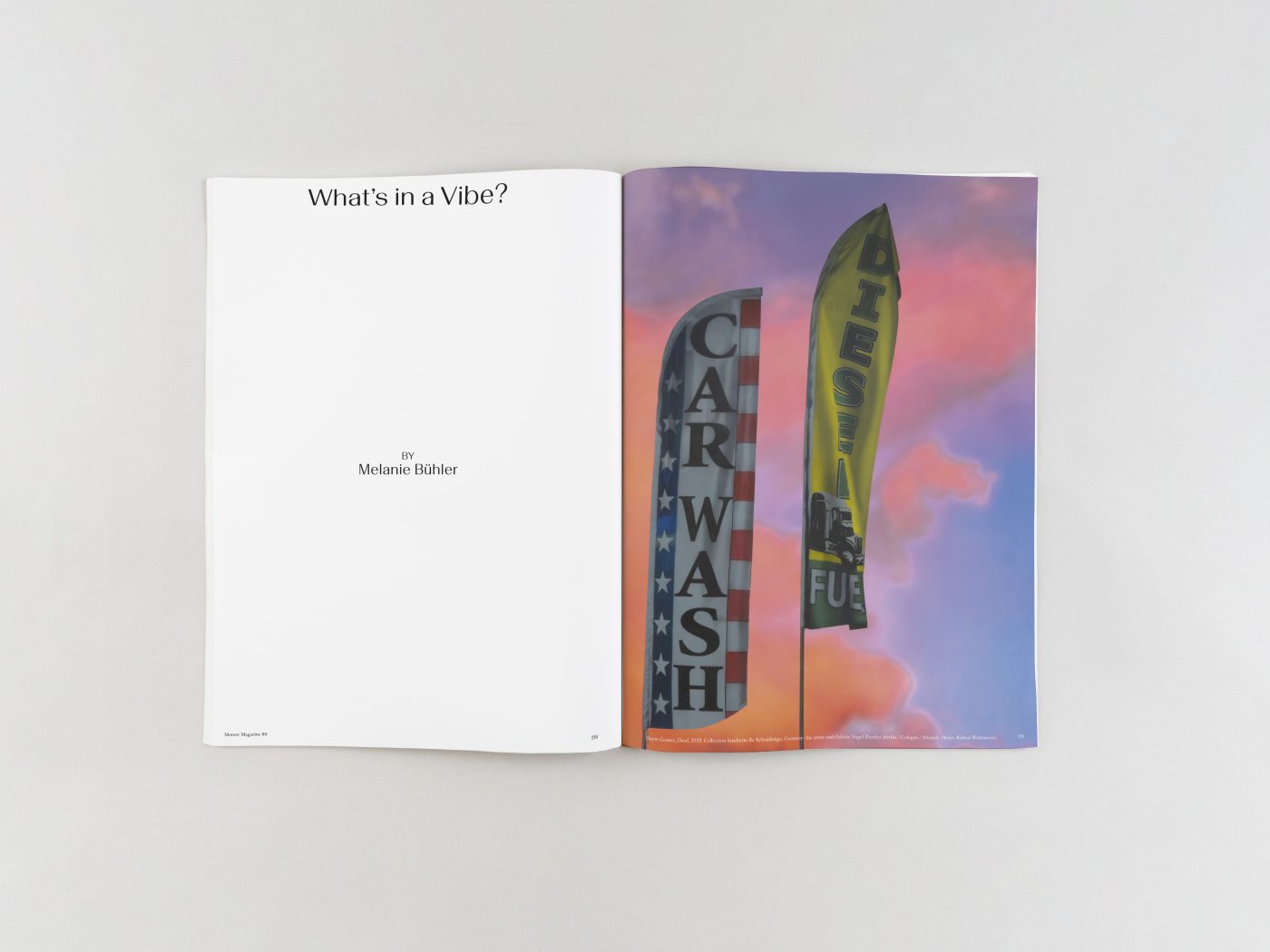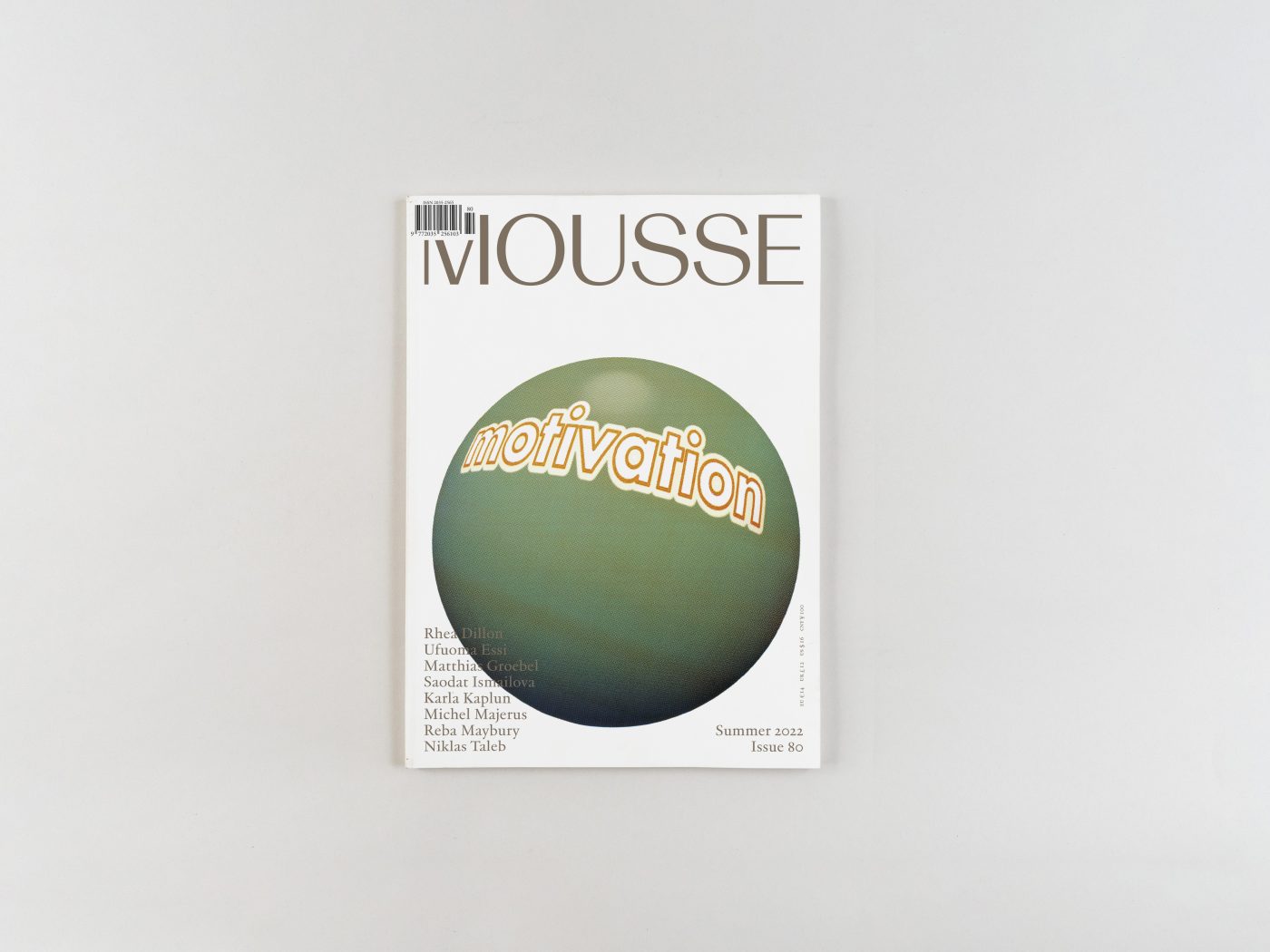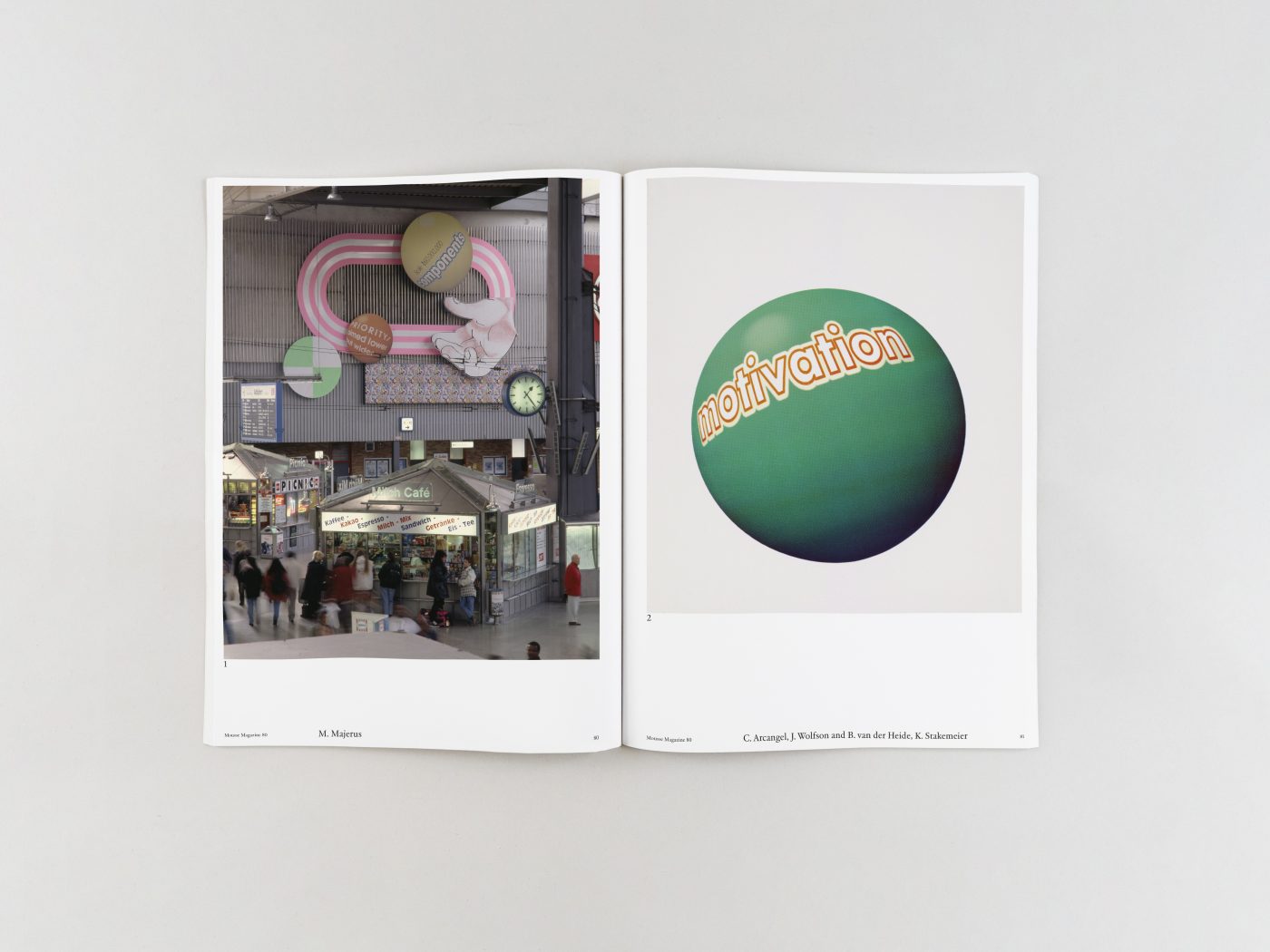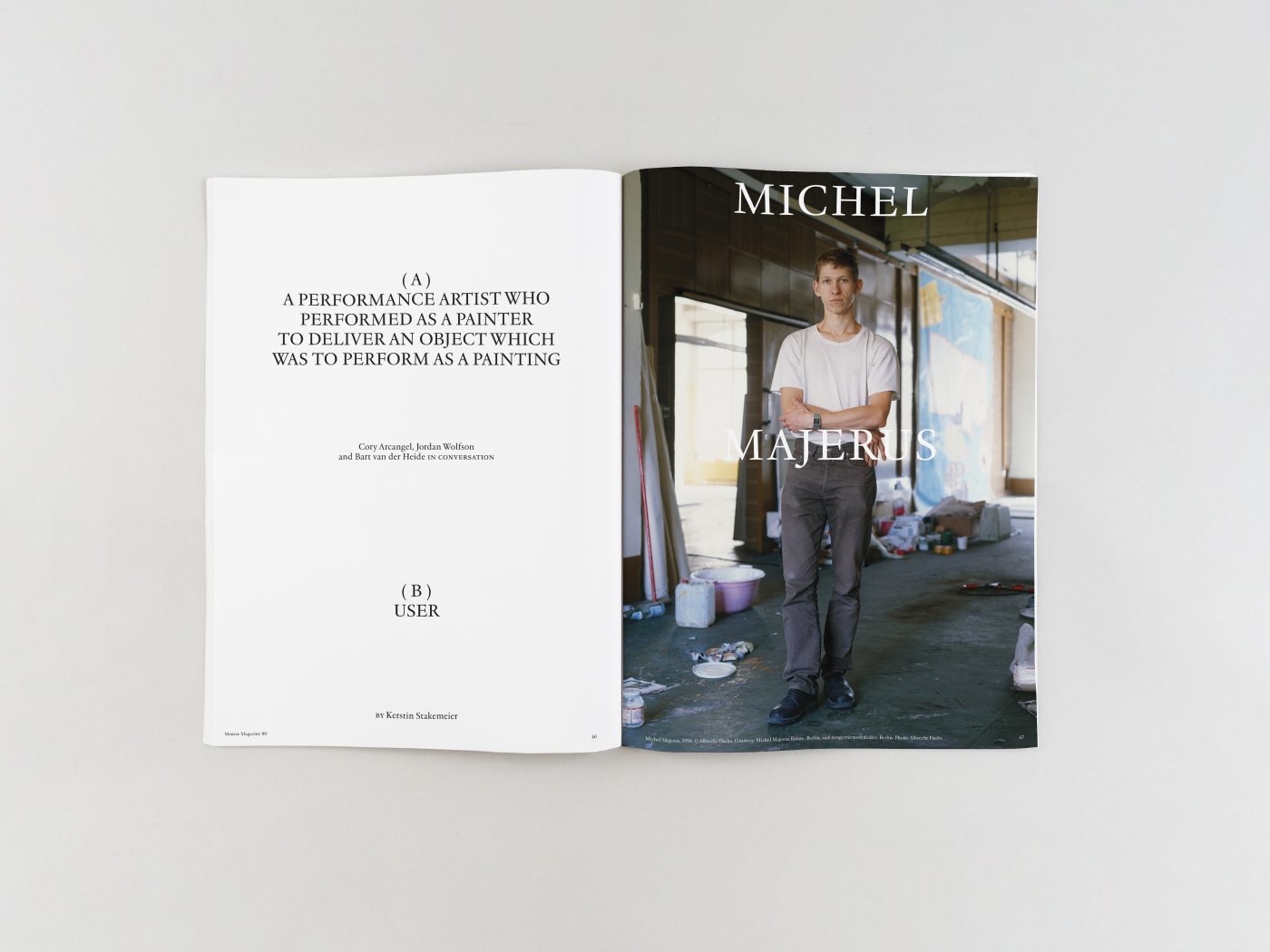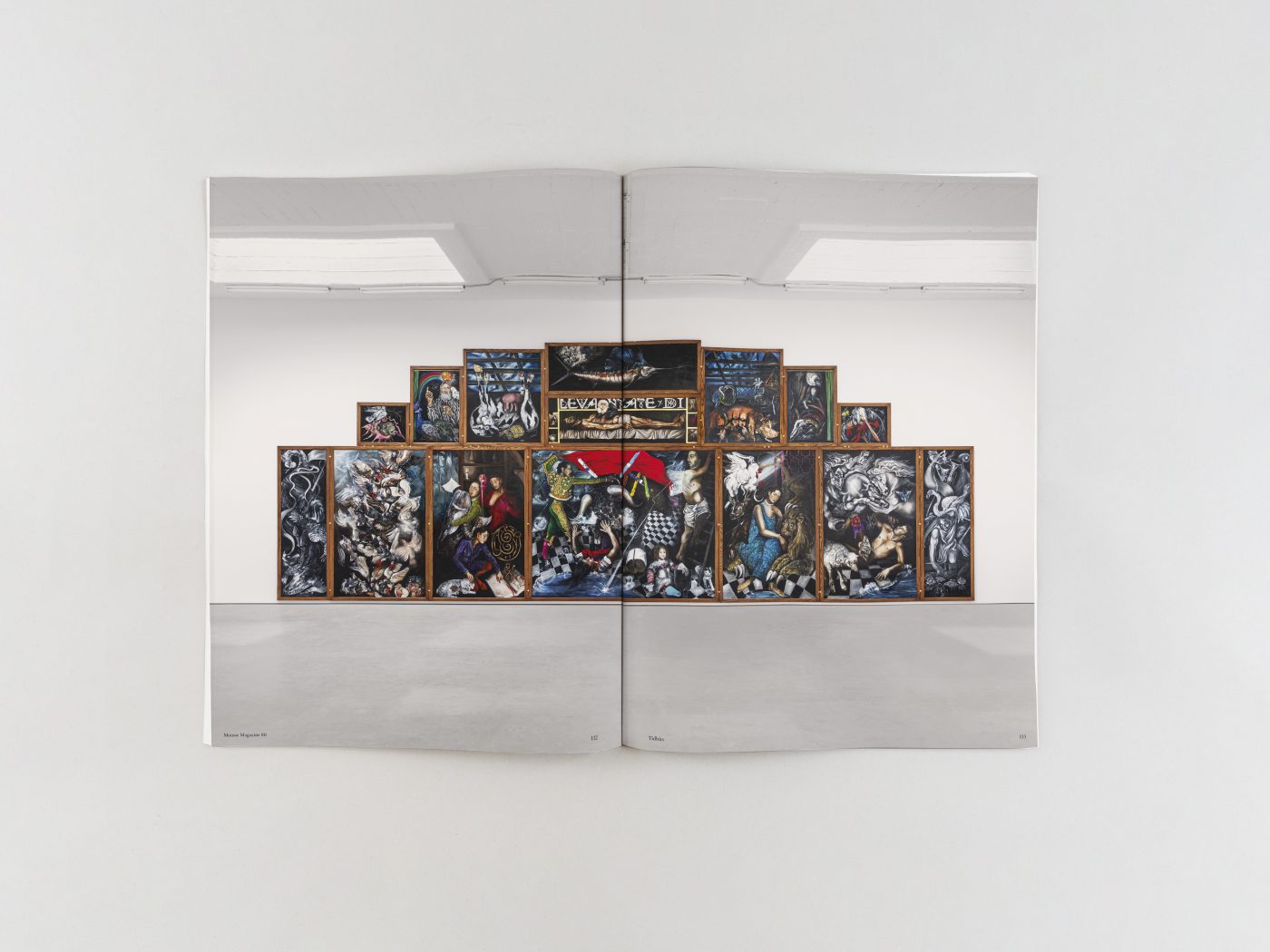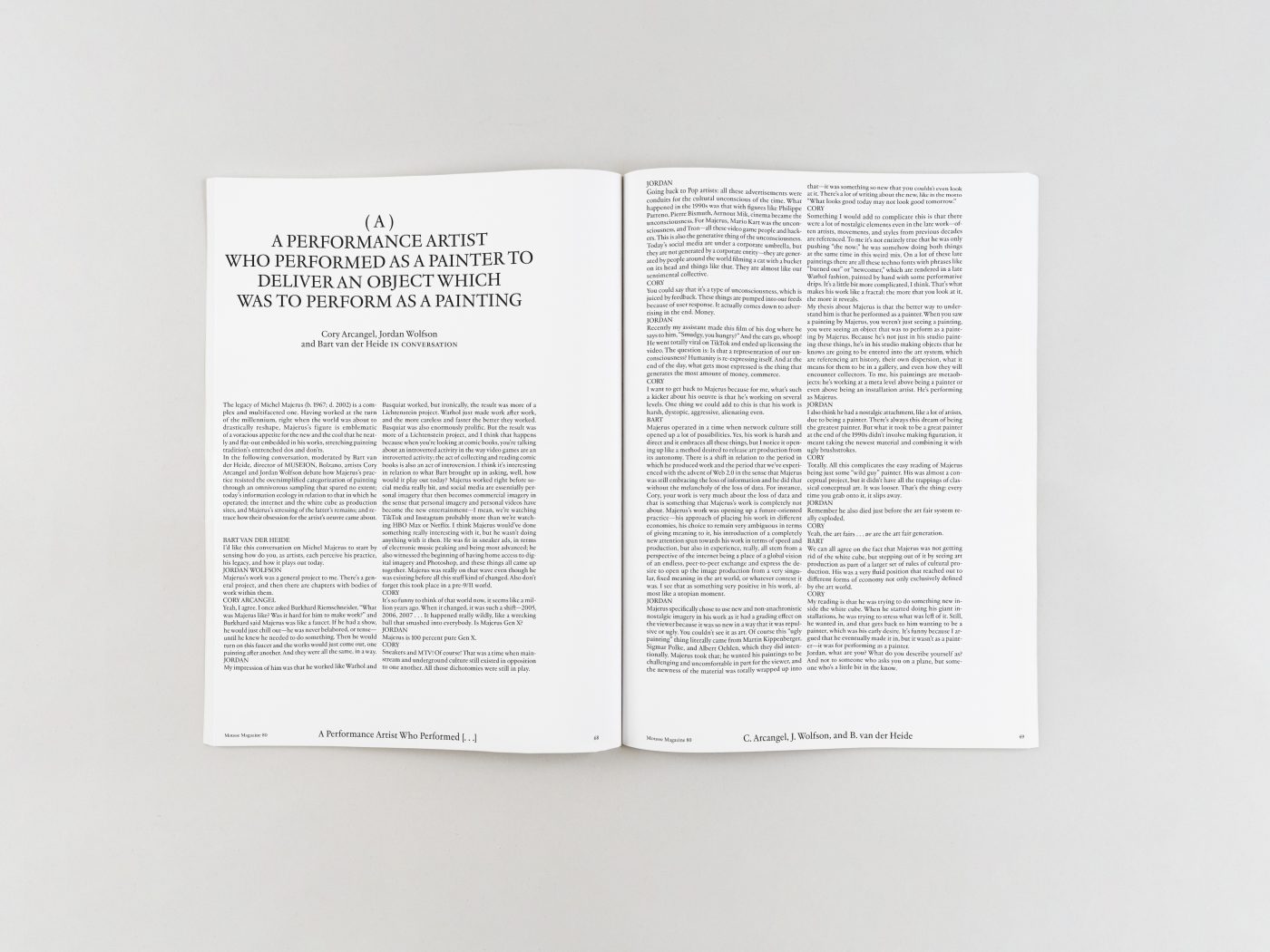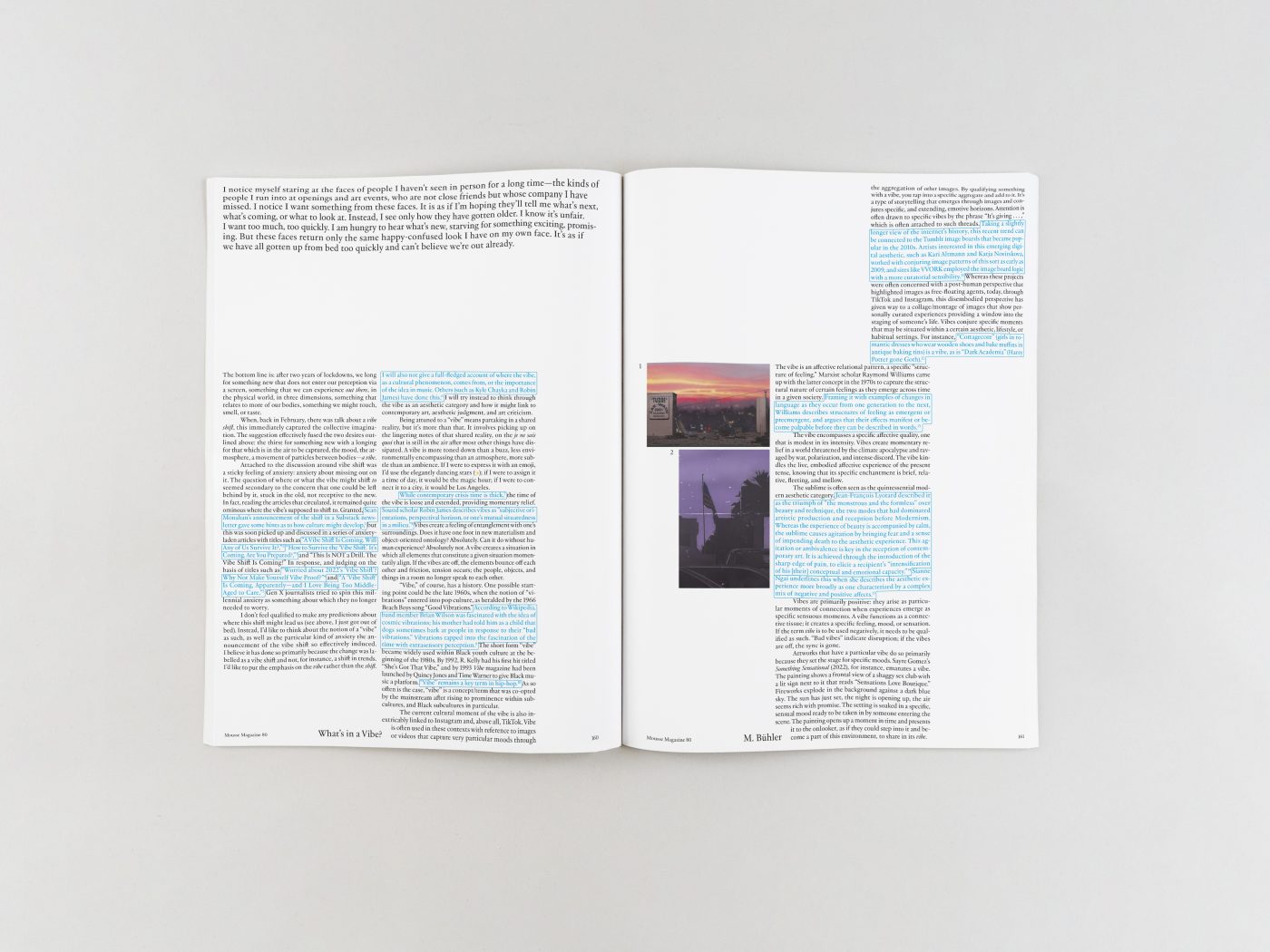 Mousse 80 Summer 2022
€ 14.00
only a few left!
Focus on: Michel Majerus
A Performance Artist Who Performed as a Painter to Deliver an Object Which Was to Perform as a Painting
User
The legacy of Michel Majerus (1967–2002) is multifaceted. His figure is emblematic of a voracious appetite for the new and the cool, and for stretching painting's entrenched dos and don'ts. Cory Arcangel and Jordan Wolfson, in conversation with Bart van der Heide, debate how Majerus's practice resisted the oversimplified categorization of painting through an omnivorous sampling that spared no extent; the internet and the white cube as production sites, and his stressing of the latter. Kerstin Stakemeier's essay sketches Majerus as the virtuous articulator of the hysteric endpoint of a painterly Romanticism in furtherance of a Symbolist attitude in which feelings are things.
As Rituals of Transition
"It's a very physical experience to go through the feeling of darkness, to discover how your body and eye adapt to light, sound and temperature." Saodat Ismailova speaks with Andrea Lissoni about descending in the chillahonas, underground cells built next to tombs of local saints in central Asia, delving into the genesis of Chillahona (2022), her three-channel video presented at the 59th Venice Biennale.
What's in a Vibe?
"Being attuned to a 'vibe' means partaking in a shared reality, but it's more than that. It involves picking up on the lingering notes of that shared reality, on the je ne sais quoi that is still in the air after most other things have dissipated." Melanie Buhler ponders subtle tensions, fragile moods, lingering feelings of ennui, and menacing forces in artworks when vibes are successfully employed.
Publisher: Contrappunto s.r.l.
Pages: 256
Dimensions: N/A