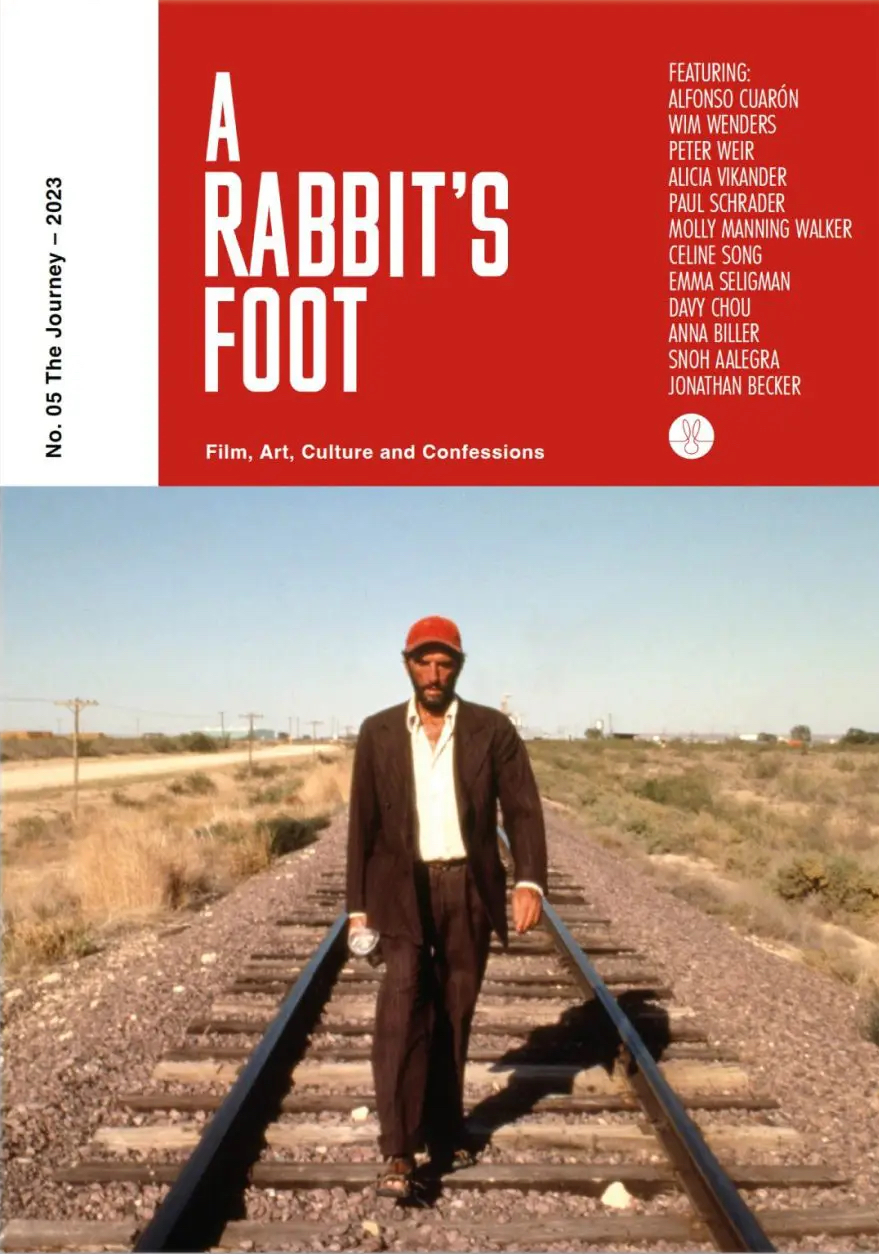 A Rabbits Foot #05 – The Journey
€ 27.00
Film, Art, Culture and Confessions'
Promising a more cerebral approach to the world of cinema, A Rabbit's Foot is led by producer, writer, and filmmaker Charles Finch. For their fifth issue, they explore the 'the artistic journey, both interior and exterior.'
And the name? It comes from an Ernest Hemingway book, 'For luck you carried… a rabbit's foot in your right pocket… the claws scratched in the lining of your pocket and you knew your luck was still there.'
Welcome to Issue 5 of A RABBIT'S FOOT, and to September, the month of surprises and dreams becoming fulfilled. I say that because I always feel my own ideas percolating in the summer months. Hope is fostered by the sun—at least it is for us Leos.
The theme of this issue is 'the artistic journey' both interior and exterior. We thread profiles of living artists of all disciplines with stories of legends and, well…just stories we like, stories that are of optimism and of adventure.
In this issue you will find pieces by Jonathan Becker—the master portrait photographer—on his mentor and friend Brassai who he knew and loved; alongside profiles on young filmmakers including Molly Manning Walker, Celine Song, Davy Chou and Emma Seligman.
— Charles Finch, Editor-in Chief.
Author: Creative director: Tristram Fetherstonhaugh
Publisher: A Rabbit's Foot Magazine
Pages: 274
Material: softcover
Dimensions: 21 × 27 cm